Looking for Garden Landscaping Orange Park Florida?
We are your local experts for Garden Landscaping Orange Park Florida!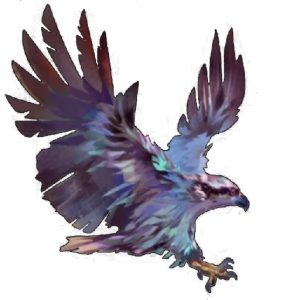 Your outdoor space is more than just a yard; it's an extension of your home and an opportunity to create a beautiful, functional, and tranquil oasis. If you're looking to transform your outdoor area into a stunning retreat, you're in the right place. Hawkstone Landscape Design is your trusted partner for all things related to landscape design, garden landscaping, backyard landscaping, landscape pavers, pool landscaping, and backyard landscape design. With our expertise in these areas, we can help you turn your outdoor dreams into reality.
We'll take the time to understand exactly what you're looking for, and use your vision and personal tastes to produce a backyard that is truly one of a kind. How much does it cost? Use our ONLINE COST ESTIMATOR to find out now!
Build the backyard of your dreams with Hawkstone Outdoor Design. Contact us today at 904-467-6900 or use our convenient online request form.
If you can dream it, we can build it for you!
Here is a small sampling of some of the outdoor living spaces we have designed and constructed for our greater Jacksonville area clients.
Click on the images to enlarge and use the left and right arrows to scroll through the pages of the gallery:
Initial Consultation
All we need to start planning your perfect Jacksonville area outdoor design is a site survey, a list of your goals, and a walk-through of your outdoor living space.
Whether you are looking for professional guidance or just someone capable of bringing your vision to light, Hawkstone Outdoor Design is the company for you.
Proposal
There are two ways to start planning your dream backyard.
In most cases, approaching the project from a budget standpoint can be the most valuable.
Hawkstone Outdoor Design and their professional consultants will be able to present as many options as needed for you to make the best possible decision for your new outdoor living space.
If you are more of a visual decision maker, going straight into the design phase may the recommended way for you. During your consultation we can discuss that process as well.
Design
Know before you go!
Hawkstone Outdoor Design's dedicated team of professionals can visually portray your ideas for your outdoor space quickly and efficiently.
Using cutting edge technology, we can "plug and play" multiple ideas for you to ensure you see all possibilities and can make the best-informed decisions that suit your personal taste and vision for your Jacksonville outdoor design.
Build
Hawkstone Outdoor Design settles for nothing less than the best.
We promise to build the backyard of your dreams to the highest level of expectations as efficiently as possible without sacrificing quality
Even with the best builders in the field, Hawkstone Outdoor Design will be watching the crew "like a Hawk", ensuring all of your goals are achieved down to the smallest detail.
Enjoy
Now that the dream is a reality, you get to enjoy your backyard for years to come.
Hawkstone ensures the quality just as much as the longevity, and we stand behind our work long after your project is complete.
Welcome to the Hawkstone family!

Garden Landscaping Orange Park Florida & More
Landscape Design | Garden Landscaping Orange Park Florida
The dream backyard for your Jacksonville home.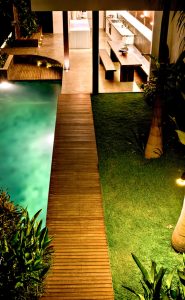 Here in Florida, we have the ideal climate for outdoor living. With warm summers and mild winters, you can truly enjoy the outdoors year-round with a nice mix of ways to keep yourself entertained.
Our experienced team at Hawkstone Landscape Design specializes in landscape design. We understand that every outdoor space is unique, and we work closely with you to create a custom design that complements your lifestyle and preferences. Whether you're looking for a serene garden, a welcoming front yard, or a functional backyard retreat, our landscape designers have the knowledge and creativity to make it happen.
We carry only the best products and provide services that not only give you joy and satisfaction, but that are built to last a lifetime.
Whether you look forward to the summer fun in the pool, cooler months staying warm by an outdoor fireplace, or entertaining your friends and family with a fully equipped outdoor kitchen all year round, Hawkstone Outdoor Design can make your dream a reality.
Landscape Pavers
Hardscape designs to enhance your Jacksonville area outdoor space.
We know how difficult it can be to choose the perfect hardscape materials for your Jacksonville backyard outdoor design project.
Landscape pavers offer a versatile and stylish way to create walkways, patios, and other outdoor surfaces. Hawkstone Landscape Design offers a wide range of landscape pavers in various materials, colors, and designs to suit your vision. Our expert installers ensure that your landscape pavers are not only aesthetically pleasing but also built to last.
Whether you prefer a coastal look, something traditional, or more of a modern and contemporary style, we promise to find the best materials for the job. Your choices include (but are not limited to):
Pavers
Porcelain
Travertine
Brick
Shellock Pavers
Decorative Block
Stacked Stone
Backyard Landscape Design
Relax & unwind in your new backyard.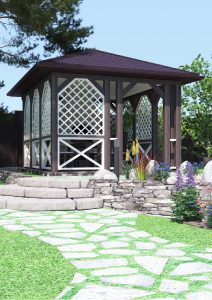 Our expertise extends to backyard landscape design, which involves the creation of outdoor living spaces that cater to your specific needs and style. Whether you're envisioning a cozy outdoor dining area, a play space for the kids, or a serene escape, we can design and construct it, ensuring that your backyard is a reflection of your lifestyle.
Backyard Landscaping
Nothing beats a cozy backyard on a cool Jacksonville area evening.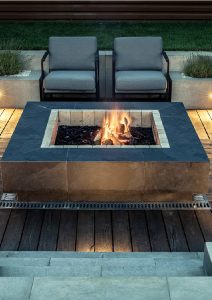 Your backyard is a canvas waiting to be transformed, and Hawkstone Landscape Design can help you achieve this transformation. Our backyard landscaping services encompass not only design but also the installation of various elements that turn your backyard into a functional and beautiful space. Whether it's a lush garden, an outdoor living area, or an oasis around your pool, we have you covered.
Garden Landscaping | Garden Landscaping Orange Park Florida
Landscaping makes all the difference.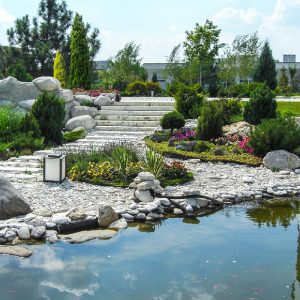 If you have a passion for gardens or simply appreciate the beauty of well-landscaped green spaces, our garden landscaping services will exceed your expectations. We create garden areas that harmonize with your surroundings and enhance the overall aesthetics of your property. From selecting the right plant species to incorporating hardscape features, we pay meticulous attention to every detail.
This is an art form, and we want to help you create the perfect design for your project.
We will help you select materials that stand the test of time and plants that will thrive in your surroundings.
Pool Landscaping
More than Garden Landscaping Orange Park Florida we add dramatic appeal to your Jacksonville home.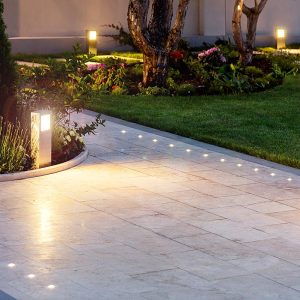 Transform your pool area into a luxurious and inviting space with our pool landscaping services. We specialize in creating poolside landscapes that blend seamlessly with the pool's surroundings. Whether you want a resort-like atmosphere or a more natural look, Hawkstone Landscape Design can make it happen.
Frequently Asked Questions
What are the 7 steps to landscape design?
Site Analysis: Begin by assessing your outdoor space. Consider factors like the size and shape of your yard, existing features, sun and shade patterns, soil quality, and any potential drainage issues. This step provides the foundation for your design.

Goal Definition: Define your goals and aspirations for your outdoor space. Are you looking for a relaxing garden, a functional entertainment area, or a combination of both? Clarifying your objectives will guide the design process.

Concept Development: Work with a landscape designer, like Hawkstone Landscape Design, to develop a conceptual plan. This plan should outline the layout, key elements, and design themes for your outdoor space, ensuring they align with your goals.

Budget Planning: Establish a budget that encompasses the cost of materials, labor, and any additional features or elements. Your budget will influence the scale and complexity of your landscape design.

Plant and Material Selection: Choose suitable plants, trees, and hardscape materials that match your design vision, climate, and maintenance preferences. The selection of these elements is crucial for the overall aesthetics and functionality of your landscape.

Detailed Design: Work with your landscape designer to create a detailed plan that includes specific plant placements, hardscape layouts, and construction details. This plan acts as a blueprint for the implementation phase.

Installation and Maintenance: Once the design is finalized, move forward with the installation of your landscape. Consider hiring professionals, like Hawkstone Landscape Design, to ensure a successful and well-executed installation. After completion, remember that ongoing maintenance is essential to keep your landscape looking its best.
These steps are essential for a well-thought-out landscape design, and Hawkstone Landscape Design can assist you at every stage to create a stunning and functional outdoor space that matches your vision and needs.
What is the best low maintenance landscape in Florida?
In Florida, creating a low-maintenance landscape is a smart choice, given the state's climate and weather conditions. Here are some elements and strategies that can contribute to the best low-maintenance landscape in Florida:
Native Plants: Utilize native plants in your landscape design. They are adapted to Florida's climate and require less water and maintenance. Native plants also attract local wildlife and promote biodiversity.

Drought-Tolerant Plants: Select drought-tolerant plants that can withstand Florida's hot and dry periods. Examples include succulents, ornamental grasses, and xeriscape plants.

Mulch: Apply a thick layer of mulch around your plants and garden beds to conserve moisture, suppress weeds, and reduce the need for frequent watering. Organic mulches like pine straw or wood chips work well in Florida.

Irrigation System: Invest in an efficient irrigation system with smart controllers that adjust watering schedules based on weather conditions. Drip irrigation is an excellent choice for targeted and water-efficient watering.

Hardscaping: Incorporate hardscape elements like stone pathways, gravel areas, and paver patios to reduce the amount of lawn and plant beds that need maintenance. These elements are easy to clean and require minimal care.

Low-Maintenance Lawn: If you want a lawn, choose warm-season grasses like Zoysia or Bahia grass, which are better suited for Florida's climate and require less water and maintenance compared to cool-season grasses.

Grouping Plants: Group plants with similar water and maintenance requirements together. This makes it easier to care for them efficiently.

Garden Design: Create a well-thought-out garden design with simplicity in mind. Reduce the number of plant species and focus on mass plantings for a clean and low-maintenance look.

Automatic Lighting: Install low-maintenance outdoor lighting with automatic timers to enhance the beauty of your landscape in the evenings without the need for constant adjustments.

Professional Design: Consider hiring a professional landscape designer, such as Hawkstone Landscape Design, with expertise in Florida landscapes. They can help you create a low-maintenance landscape that suits your preferences while thriving in Florida's unique climate.
By incorporating these elements and strategies, you can achieve a low-maintenance landscape in Florida that remains beautiful and functional year-round with minimal effort. Hawkstone Landscape Design can provide guidance and expertise to create a sustainable and easy-to-maintain outdoor space in the Florida environment.
Can I just lay pavers on dirt?
Laying pavers directly on dirt is generally not recommended for a long-lasting and stable installation. While it's possible to lay pavers on dirt in certain situations, it's essential to follow specific steps and considerations to ensure a successful and durable result. Here's what you need to know:
Prepare the Base: The first step is to prepare the dirt base properly. Clear the area of any vegetation, rocks, or debris. Then, excavate the dirt to a depth that allows for a stable and level base. The exact depth will depend on the thickness of the pavers and the type of project you're working on.

Add a Base Material: After excavation, it's crucial to add a base material, such as crushed stone or gravel. This base material provides stability, drainage, and prevents settling. The depth of the base material will vary depending on your project but typically ranges from 4 to 6 inches.

Compact the Base: Use a compactor to ensure the base material is compacted evenly and firmly. This step is essential to prevent settling and create a solid foundation for the pavers.

Edge Restraints: Install edge restraints, such as plastic or metal paver edging, around the perimeter of your project. These restraints keep the pavers in place and prevent them from shifting over time.

Sand Layer: On top of the compacted base, add a layer of coarse sand. The sand should be screeded, which means using a long board or leveling tool to create a perfectly flat and even surface.

Lay Pavers: Now, you can begin laying the pavers on the sand bed in your desired pattern. Start from one edge and work your way across, ensuring that the pavers are level and properly spaced.

Compact Again: After laying the pavers, use a compactor to gently vibrate and settle them into the sand. This step helps to lock the pavers in place.

Fill the Joints: After compacting, fill the joints between the pavers with fine sand. This sand will help interlock the pavers and prevent them from shifting.
While it is possible to lay pavers on dirt, it's important to note that this method is best suited for pathways and patios in non-vehicular traffic areas. For driveways and high-traffic areas, a more robust and stable base, typically including concrete or a thicker base material, is recommended to withstand the pressure and weight.
For a professional and long-lasting paver installation, especially in high-traffic areas, consider consulting with a landscape or hardscape professional like Hawkstone Landscape Design. They can ensure that your pavers are installed correctly, providing durability and aesthetic appeal to your outdoor space.
How do you landscape around a pool area?
Landscaping around a pool area can enhance the beauty, functionality, and safety of your outdoor space. Here are the steps to help you landscape around a pool area effectively:
Safety First:

Prioritize safety by ensuring that there is proper fencing or barriers around the pool area to prevent accidents and secure access.

Compliance with Regulations:

Familiarize yourself with local regulations and codes regarding pool landscaping, fencing, and safety requirements. Ensure your design complies with these regulations.

Zoning and Space Planning:

Define the zones around your pool. Consider areas for sunbathing, seating, dining, and play. Ensure clear pathways and transitions between these zones.

Selection of Pool-Friendly Plants:

Choose pool-friendly plants that don't shed a lot of leaves, flowers, or other debris into the pool. Opt for plants with non-invasive root systems to prevent damage to pool structures.

Privacy and Screening:

Create privacy and screen your pool area with hedges, trees, or fences. This can enhance the sense of seclusion and make your pool area more inviting.

Shade and Cabanas:

Provide shade options such as umbrellas, pergolas, or cabanas to protect swimmers and sunbathers from intense sun. These features also add style and comfort to your pool area.

Decking or Patio:

Choose appropriate decking or patio materials, such as pavers, natural stone, or composite wood. These materials are slip-resistant and comfortable underfoot.

Outdoor Furniture:

Select durable and weather-resistant outdoor furniture for seating and lounging around the pool. Consider comfortable chaise lounges, sunbeds, and outdoor dining sets.

Pool Lighting:

Install pool lighting and landscape lighting to create a beautiful ambiance in the evening. Soft, warm lighting can transform the pool area into a relaxing retreat after dark.

Water Features:

Enhance the pool area with water features such as waterfalls, fountains, or decorative spillovers. These elements can add both visual appeal and the soothing sound of running water.

Pool Deck Plants:

Use containers or built-in planters near the pool deck to add color and greenery without the risk of plant debris entering the pool. Consider tropical plants like palms for a resort-style look.

Pavers and Coping:

Select pool coping and pavers that complement the pool's style. These materials should be slip-resistant and heat-reflective to ensure safety and comfort.

Poolside Pathways:

Create attractive pathways around the pool area using pavers or stone to provide easy access and prevent slipping.

Maintenance:

Plan for ongoing maintenance, which may include pool cleaning, plant pruning, and deck maintenance to keep your pool area looking its best.

Professional Help:

Consider working with a professional landscape designer, like Hawkstone Landscape Design, who has experience in pool landscaping to ensure a well-designed and functional space.
Designing and landscaping around a pool area can greatly enhance your outdoor living experience. By carefully planning and selecting the right elements, you can create a beautiful and enjoyable poolside retreat that suits your lifestyle and aesthetic preferences. Hawkstone Landscape Design can assist you in designing and implementing a stunning pool area that balances beauty, safety, and functionality.
How do I design my yard layout?
Designing your yard layout is a creative and exciting process. Whether you're looking to create a serene garden, a functional outdoor living space, or a combination of both, here are the steps to help you design your yard layout effectively:
Assess Your Space:

Begin by measuring your yard's dimensions and understanding its topography, including slopes, existing structures, and any natural features like trees or water features. This assessment provides the foundation for your design.

Define Your Goals:

Determine the primary purpose of your yard. Are you looking for a place to relax, entertain, garden, play, or all of the above? Clarifying your goals will guide your design choices.

Create a Rough Sketch:

Start with a rough sketch of your yard. This doesn't need to be detailed, but it should include the main elements you envision, such as patios, walkways, plant beds, and focal points.

Consider Sun and Shade:

Identify areas of your yard that receive sunlight and shade at different times of the day. This will help you decide where to place various elements, such as seating areas or gardens.

Select Plants and Materials:

Choose plants, trees, and hardscape materials that are suitable for your climate, soil conditions, and design preferences. Consider factors like height, bloom time, and maintenance requirements.

Hardscape Elements:

Decide on hardscape elements, such as patios, decks, pathways, and borders. Consider materials like pavers, concrete, wood, or natural stone, depending on your style and budget.

Zoning and Function:

Divide your yard into functional zones. Create distinct areas for dining, relaxation, gardening, and other purposes. This zoning helps define the flow of your outdoor space.

Focal Points:

Add focal points like water features, sculptures, fire pits, or even an outdoor kitchen to create visual interest and draw attention to specific areas.

Balance and Symmetry:

Strive for a sense of balance and symmetry in your layout, as it's often aesthetically pleasing. However, don't be afraid to introduce some asymmetry for a unique and dynamic look.

Flow and Accessibility:

Ensure that your yard layout has a logical flow and is easily accessible. Paths and walkways should connect different areas, and there should be clear transitions between zones.

Scale and Proportion:

Pay attention to the scale and proportion of your design elements. Avoid overcrowding or underutilizing space. Make sure each element fits harmoniously within the overall design.

Budget and Timeline:

Consider your budget and timeline. Some features may be more affordable or quicker to implement than others, so prioritize based on your resources.

Professional Help:

If you're unsure or want a more intricate design, consider working with a professional landscape designer, like Hawkstone Landscape Design. They can provide expert guidance and a detailed plan.

Iterate and Revise:

Don't hesitate to make changes to your design as you go along. It's natural to refine your ideas and make adjustments as you see the plan come to life.

Implement and Maintain:

Once you have a finalized design, start implementing it. Remember to maintain your yard regularly to keep it looking its best.
Designing your yard layout is a creative journey that allows you to express your personality and create a space that suits your lifestyle. Enjoy the process and the satisfaction of seeing your vision come to life in your outdoor space.
Cost Estimator: Garden Landscaping Orange Park Florida
We understand the need to have an idea of costs and options before making an inquiry with our consultant and design team.
All of our backyards are custom designed and built, so it is difficult to give an exact quote for construction cost in a format like this. However, we invite you to select the type of materials and features you want and see approximately what that type of outdoor living space may cost.
More importantly, this page will help you understand the major variables when it comes to pricing your project. When selecting your kitchen features, we use only the best American-made products and are happy to discuss the variables in pricing when choosing the best brand for you.
It's fun and easy to use!
Hawkstone Landscape Design is your one-stop solution for all your landscape design, construction, and Garden Landscaping Orange Park Florida needs. Whether you dream of a stunning garden, a functional backyard retreat, or a poolside paradise, our experienced team is here to bring your vision to life. Your outdoor space has the potential to be a beautiful, functional, and inspiring part of your home, and we're here to make it happen. Contact us today, and let us help you create the outdoor space of your dreams.