Looking for Gazebos Jacksonville Beach Florida?
We are your local experts for Gazebos Jacksonville Beach Florida!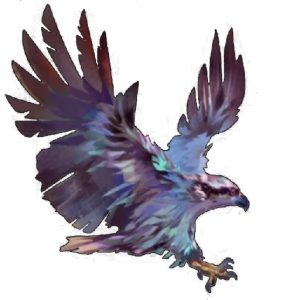 When it comes to transforming your outdoor living space, Hawkstone Outdoor Design is the name to remember. As experts in backyard design, pavers, garden design, gazebos, and more, we specialize in creating beautiful, functional outdoor areas tailored to your needs and preferences.
We'll take the time to understand exactly what you're looking for, and use your vision and personal tastes to produce a backyard that is truly one of a kind. How much does it cost? Use our ONLINE COST ESTIMATOR to find out now!
Build the backyard of your dreams with Hawkstone Outdoor Design. Contact us today at 904-467-6900 or use our convenient online request form.
If you can dream it, we can build it for you!
Here is a small sampling of some of the outdoor living spaces we have designed and constructed for our greater Jacksonville area clients.
Click on the images to enlarge and use the left and right arrows to scroll through the pages of the gallery:
Initial Consultation
All we need to start planning your perfect Jacksonville area outdoor design is a site survey, a list of your goals, and a walk-through of your outdoor living space.
Whether you are looking for professional guidance or just someone capable of bringing your vision to light, Hawkstone Outdoor Design is the company for you.
Proposal
There are two ways to start planning your dream backyard.
In most cases, approaching the project from a budget standpoint can be the most valuable.
Hawkstone Outdoor Design and their professional consultants will be able to present as many options as needed for you to make the best possible decision for your new outdoor living space.
If you are more of a visual decision maker, going straight into the design phase may the recommended way for you. During your consultation we can discuss that process as well.
Design
Know before you go!
Hawkstone Outdoor Design's dedicated team of professionals can visually portray your ideas for your outdoor space quickly and efficiently.
Using cutting edge technology, we can "plug and play" multiple ideas for you to ensure you see all possibilities and can make the best-informed decisions that suit your personal taste and vision for your Jacksonville outdoor design.
Build
Hawkstone Outdoor Design settles for nothing less than the best.
We promise to build the backyard of your dreams to the highest level of expectations as efficiently as possible without sacrificing quality
Even with the best builders in the field, Hawkstone Outdoor Design will be watching the crew "like a Hawk", ensuring all of your goals are achieved down to the smallest detail.
Enjoy
Now that the dream is a reality, you get to enjoy your backyard for years to come.
Hawkstone ensures the quality just as much as the longevity, and we stand behind our work long after your project is complete.
Welcome to the Hawkstone family!

Gazebos Jacksonville Beach Florida & More
Backyard Designer and Yard Design
The dream backyard for your Jacksonville home.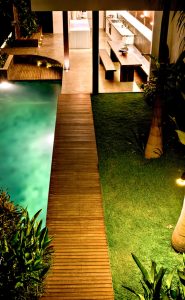 Here in Florida, we have the ideal climate for outdoor living. With warm summers and mild winters, you can truly enjoy the outdoors year-round with a nice mix of ways to keep yourself entertained.
Our talented team excels in backyard and yard design. We understand that no two outdoor spaces are the same, and we work closely with you to craft custom designs that perfectly suit your lifestyle. Whether you're envisioning a serene retreat, a family-friendly play area, or an outdoor entertainment space, our designers have the expertise and creativity to make it a reality.
We carry only the best products and provide services that not only give you joy and satisfaction, but that are built to last a lifetime.
Whether you look forward to the summer fun in the pool, cooler months staying warm by an outdoor fireplace, or entertaining your friends and family with a fully equipped outdoor kitchen all year round, Hawkstone Outdoor Design can make your dream a reality.
Backyard Pavers and Yard Pavers
Hardscape designs to enhance your Jacksonville area outdoor space.
We know how difficult it can be to choose the perfect hardscape materials for your Jacksonville backyard outdoor design project.
Pavers are a versatile and durable choice for various outdoor surfaces, be it in your backyard or yard. At Hawkstone Outdoor Design, we offer a wide selection of pavers in various materials, colors, and styles to match your vision. Our experienced installers ensure not only a beautiful look but also long-lasting results.
Whether you prefer a coastal look, something traditional, or more of a modern and contemporary style, we promise to find the best materials for the job. Your choices include (but are not limited to):
Pavers
Porcelain
Travertine
Brick
Shellock Pavers
Decorative Block
Stacked Stone
Relax & unwind under your new pergola, cabana, or custom structure.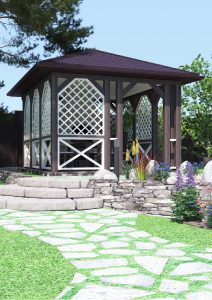 Gazebos can be captivating focal points in your outdoor area, adding charm and functionality. Whether you seek a cozy spot for relaxation or an elegant backdrop for outdoor gatherings, Hawkstone Outdoor Design can design and build the perfect gazebo. Our gazebo structures are constructed with quality materials and craftsmanship, ensuring they stand the test of time.
Pergolas
Cabanas
Screen Enclosures
OUTDOOR FIREPLACES & FIRE PITS
Nothing beats a cozy backyard fire on a cool Jacksonville area evening.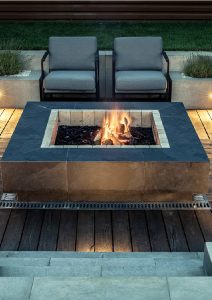 Including a fireplace or a fire pit in your dream backyard adds a tasteful warmth to those cooler days and nights.
Whether you are roasting marshmallows with family and friends or snuggling up with that special someone, a fireplace is a great way to give your backyard or patio more purpose in the fall and winter.
Wood Burning Fireplaces
Gas Fireplaces
Wood Burning Fire Pits
Gas Fire Pits
Garden Design | Gazebos Jacksonville Beach Florida
Landscaping makes all the difference.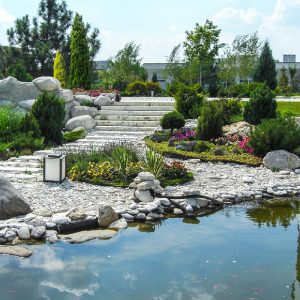 For those who appreciate the beauty of well-designed gardens, our garden design services will exceed your expectations. We create gardens that harmonize with the natural surroundings, enhancing the overall aesthetics of your outdoor space. From selecting the right plants to incorporating hardscape features, we pay meticulous attention to every detail.
This is an art form, and we want to help you create the perfect design for your project.
We will help you select materials that stand the test of time and plants that will thrive in your surroundings.
Patio Stone Pavers and Paver Patios
More than Gazebos Jacksonville Beach Florida we add dramatic appeal to your Jacksonville home.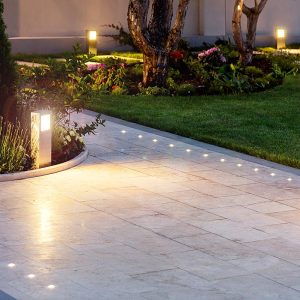 Patio stone pavers offer a timeless and elegant look to your outdoor space. Choose from a wide range of stone pavers that match your design preferences. Our skilled team ensures precise installation, resulting in stunning and durable patios where you can relax and entertain.
Frequently Asked Questions
Is there an app to design your yard?
Although there are a few apps available to design your dream yard, we recommend you consult a professional landscape and hardscape expert.
Only an expert designer will have the intimate knowledge of local fauna and climate to create you a yard that will stand the test of time.
How can I make my backyard beautiful on a low budget?
Yes! You certainly can make your backyard beautiful on a low budget! In most cases, approaching the project from a budget standpoint can be the most valuable.
Hawkstone Outdoor Design and their professional consultants will be able to present as many options as needed for you to make the best possible decision for your new outdoor living space.
Is it cheaper to lay concrete or pavers?
The cost of laying concrete versus pavers can vary depending on several factors. In general, concrete is often less expensive upfront compared to pavers. However, there are some important considerations to keep in mind:
Installation Costs: Concrete is typically more affordable in terms of materials and labor, making it a cost-effective option for larger areas. Paver installations can be more labor-intensive and may require skilled craftsmen, which can increase the cost.

Long-Term Maintenance: While pavers may have a higher initial cost, they are generally more durable and can withstand weather conditions and heavy use over time. Concrete can crack and may require costly repairs, whereas pavers are easier to replace individually.

Aesthetics: Pavers offer a wide range of design options and patterns, allowing you to create a custom look. Concrete can be less versatile in terms of aesthetics, but it can be stained or stamped to mimic the appearance of more expensive materials.

Resale Value: Pavers can add curb appeal and potentially increase the resale value of your property. Concrete may not have the same impact on property value.
In summary, concrete is often the more budget-friendly option for basic, straightforward installations. However, pavers offer greater long-term value, durability, and design flexibility, making them a popular choice for those willing to invest a bit more upfront. Your choice should depend on your specific project goals, budget, and long-term vision for your outdoor space. It's advisable to consult with a professional to determine the most cost-effective solution for your unique needs.
Is a paver patio better than concrete?
Whether a paver patio is better than concrete depends on your specific needs and preferences. Both paver patios and concrete patios have their advantages, and the choice between them should be based on various factors:
Advantages of Paver Patios:
Aesthetics: Paver patios offer a wide range of design options, patterns, and colors, allowing for a custom and visually appealing look. They can mimic the appearance of natural stone, brick, or other materials.

Durability: Pavers are known for their durability and ability to withstand harsh weather conditions. They are less prone to cracking and can flex with the ground, reducing the risk of damage.

Repair and Maintenance: Paver patios are easier to maintain and repair. If one or more pavers become damaged, they can be individually replaced, eliminating the need to redo the entire surface.

Non-Slip Surface: Paver patios are often less slippery when wet compared to concrete, which can be beneficial in areas with rain or poolside installations.
Advantages of Concrete Patios:
Cost: Concrete patios are generally more budget-friendly, both in terms of materials and labor, making them a cost-effective choice for larger areas.

Simplicity: Concrete patios provide a clean and straightforward look. They can be stained or stamped to resemble more expensive materials if you desire a decorative touch.

Low Maintenance: Concrete patios are easy to clean and require minimal maintenance. Sealing may be necessary to protect against staining and wear.
In summary, paver patios are often favored for their aesthetics, durability, and design flexibility, making them a popular choice for those who want to invest in a visually stunning and long-lasting outdoor space. Concrete patios are a more cost-effective option and can be suitable for simpler, budget-conscious projects.
The choice between the two ultimately depends on your budget, style preferences, and the specific needs of your outdoor space. Consulting with a professional can help you make an informed decision that aligns with your goals.
How do I design my yard layout?
Designing your yard layout can be an enjoyable and creative process, and when you're looking for professional guidance, Hawkstone Outdoor Design is here to help. Here are some steps to help you plan and design your yard effectively with our expertise:
Assess Your Space:

Start by measuring your yard's dimensions and understanding its topography, including slopes, existing structures, and any natural features. Hawkstone Outdoor Design can assist with this assessment.

Define Your Goals:

Determine the primary purpose of your yard. Are you looking for a place to relax, entertain, garden, or play? Hawkstone Outdoor Design can help you define your goals and guide your design choices.

Create a Rough Sketch:

Begin with a rough sketch of your yard, including the main elements you envision, like patios, walkways, plant beds, and focal points. Hawkstone Outdoor Design can turn your ideas into a detailed plan.

Consider the Sun and Shade:

Note the areas of your yard that receive sunlight and shade at different times of the day. Hawkstone Outdoor Design can help you decide where to place various elements, such as seating areas or gardens, to optimize sun exposure.

Select Plants and Trees:

Choose plants and trees that are suitable for your climate and soil conditions. Hawkstone Outdoor Design can offer expert advice on plant selection based on your preferences and maintenance requirements.

Hardscape Elements:

Decide on hardscape elements, such as patios, decks, pathways, and borders, with the assistance of Hawkstone Outdoor Design. We offer a wide range of materials and design options to suit your style and budget.

Zoning and Function:

Work with Hawkstone Outdoor Design to divide your yard into functional zones, creating clear areas for dining, relaxation, and gardening. This will help define the flow of your outdoor space.

Focal Points:

Add focal points like water features, sculptures, or fire pits to create visual interest, and Hawkstone Outdoor Design can help you select or design these elements to enhance your outdoor space.

Balance and Symmetry:

Strive for a sense of balance and symmetry with the guidance of Hawkstone Outdoor Design. We can help you achieve a visually pleasing layout while adding unique elements for character.

Flow and Accessibility:

Ensure that your yard layout has a logical flow and is easily accessible. Hawkstone Outdoor Design can assist in designing paths and walkways to connect different areas and ensure clear transitions between zones.

Scale and Proportion:

Hawkstone Outdoor Design can help you maintain proper scale and proportion for your design elements, avoiding overcrowding or underutilization of space.

Budget and Timeline:

With Hawkstone Outdoor Design's assistance, consider your budget and timeline, prioritizing features based on your resources and goals.

Consult a Professional:

If you're unsure or want a more intricate design, consider working with Hawkstone Outdoor Design, a professional landscape designer who can provide expert guidance and a detailed plan.

Iterate and Revise:

Hawkstone Outdoor Design encourages you to make changes to your design as you go along, refining your ideas and making adjustments as the plan comes to life.

Implement and Maintain:

Once you have a finalized design with Hawkstone Outdoor Design, start implementing it, and remember to maintain your yard regularly to keep it looking its best.
Designing your yard layout is a creative process that allows you to express your personality and create a space that suits your lifestyle, and Hawkstone Outdoor Design is here to make that process as seamless and enjoyable as possible. Enjoy the journey and the satisfaction of seeing your vision come to life in your outdoor space with our professional expertise.
Cost Estimator: Gazebos Jacksonville Beach Florida
We understand the need to have an idea of costs and options before making an inquiry with our consultant and design team.
All of our backyards are custom designed and built, so it is difficult to give an exact quote for construction cost in a format like this. However, we invite you to select the type of materials and features you want and see approximately what that type of outdoor living space may cost.
More importantly, this page will help you understand the major variables when it comes to pricing your project. When selecting your kitchen features, we use only the best American-made products and are happy to discuss the variables in pricing when choosing the best brand for you.
It's fun and easy to use!
Hawkstone Outdoor Design is your all-in-one solution for outdoor design, Gazebos Jacksonville Beach Florida and construction. Whether you dream of a beautiful backyard, a garden that reflects your style, or a functional outdoor living space, our experienced team is here to bring your vision to life. Your outdoor space has the potential to be a beautiful, functional, and inspiring part of your home, and we're here to make it happen. Contact us today and let us help you create the outdoor space of your dreams.