About Hawkstone Outdoor Design
Jacksonville's #1 Backyard & Outdoor Designers
Hawkstone Outdoor Design is a local, family owned, hardworking company whose owners, designers, and crew put their heart and soul into everything we build.
As Jacksonville's best backyard builder and outdoor designer, we are your one-stop-shop for all of your outdoor living needs. We promise to provide you with nothing less than the absolute best quality and craftsmanship to make your dream backyard come to life.
We love building custom backyards in the Jacksonville community
We love what we do and what we design and produce for our clients, but most importantly we have an ongoing dedication to building strong relationships with both our clients and our community.
Whether you're in the beginning stages of a small or large project or are ready to break ground, we will be there for you along the way to make the process easy and enjoyable.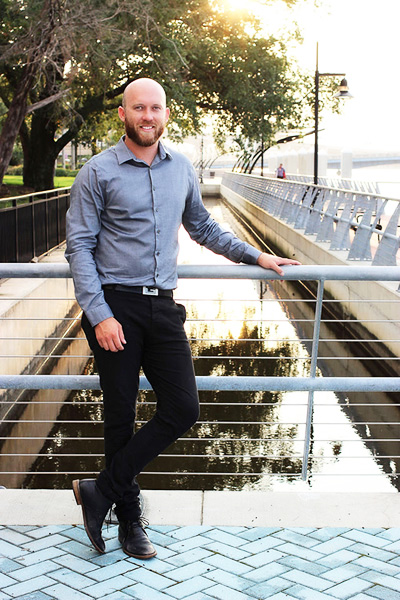 Steven Ballantyne
Owner / Consultant / Project Manager
Steven Ballantyne was born in Anchorage, Alaska, and grew up here in Jacksonville, Florida. He is a truly gifted craftsman with over twelve years of experience in the field of construction. From a young age he seemed to be following the footsteps of his father, David Ballantyne; always wanting to help out with the next project, whether it was building a new table or adding on a new garage to their home. His love and interest in building led to him taking four years of wood shop in school which helped give him a professional and organized approach in planning and building.
While Steven was a student, he worked with a small family owned business that grew from four employees to over forty within a short period of time. They were craftsmen working in home remodeling and new construction for decks, patios, pergolas, and outdoor kitchens. Over the years, this business turned into one of the largest and most reputable companies in town, of which Steven is very proud to have been a part.
Steven has worked in every phase of construction from field labor, project management, to consulting and design, and now owning and operating his own business. He is intimately familiar with all aspects and nuances of a job, and that's what makes it so easy to work with him.
Hawkstone Outdoor Design is a company that caters to the goals and vision of each client individually. Steven, above all, listens to his clients' needs and creates his designs based on that. This is why Hawkstone's portfolio contains a unique and diverse mix of styles and will continue to grow over time. His main objective is to clarify the ideas and goals for each client and to turn them into a reality tailored to their style and taste.
Steven's free time is spent mostly with family and friends. He lives at the beach and loves to be outdoors. You'll likely see him on the golf course, surfing, sailing, or exploring local nature trails with his dog, Nugget.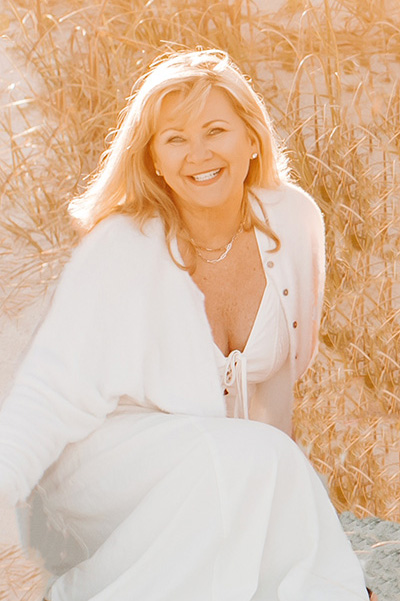 Laura Lewinson
Office Manager
Laura has lived in Jacksonville Florida for over 30 years and is mother to Steven Ballantyne, the owner of Hawkstone Outdoor Design.
Over the years, Laura has gained immense knowledge and experience in business management as she and two co-owners started an upscale boutique store called "C.U.T. Consignment".  Through this experience, Laura has developed a true love for customer support and acting as the main liason for clients.
Laura's main goal at Hawkstone is to ensure that everyone has an enjoyable experience and that all of their questions and needs are met to their satisfaction. Her creative approach and attention to detail are a force for the Hawkstone team.
Laura enjoys spending her free time in the outdoors, traveling, and bringing her family of 5 children and 3 grandchildren together. Laura also loves spending time in her own outdoor living space that was actually built by Steven.
Have questions? Ready to find out more?
We'd be honored to help make your backyard dream a reality.